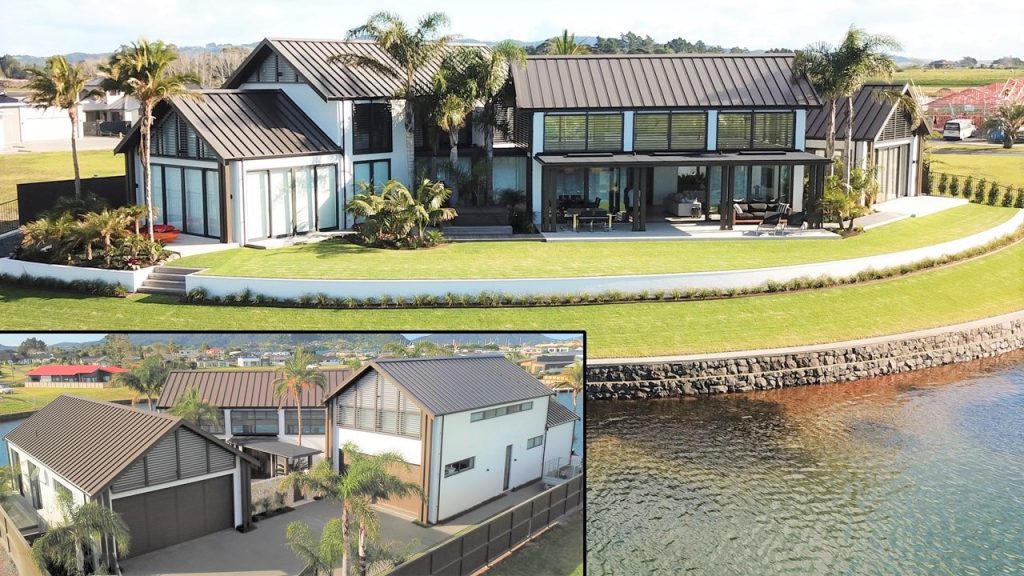 Bream Bay Coatings
Bream Bay Coatings is a locally owned and operated business that specializes in the installation and plastering of exterior cladding systems to private and commercial properties. This also includes feature walls, bathrooms, patios, fences, renovations and new builds.  We also offer a full painting programme using the colour of our client's choice.
Owner's Clark and Tiana, together with their professional crew of 16 experienced plasterers, painters and office personnel all strive themselves on quality. There is no job too big or small.
Bream Bay Coatings has been operating in the Northland region since 2001 and receives the majority of its work by repeat business from longstanding clients, Architects, Housing Groups and client referrals.
We cover the Northland region including Auckland, Mangawhai, Dargaville, Whangarei and the Bay of Islands. Our main focus is on achieving a quality finished product, within a reasonable time frame to ensure a positive result for our clients and our company.
Customer Satisfaction
When we commence a project, we are on site every available working day until it is complete.
Our primary goal is to offer the best possible service as this ensures our clients are left with a finished product they proud of.
Creating your dream home can be stressful however, enlisting the services of our top quality plasterers will ensure that your dream home becomes a reality.
BBC Services